Here are some music composition references and sound design projects I am proud to show you
If you are interested in what I do, you can see my latest music composition collaborations and sound design projects via their link (in french). You can also check my youtube channel :


What I can tell you is that I worked for small as well as major companies in very different sound projects.
I started working more than 10 years ago for majors audio/video clients, installing audio gears in music studios, broadcast rooms, mastering clients... I was doing the installation, maintenance & all the training. It was a very good beginning, I met a lot of people and started to create a kind of profesionnal network over the years and all the desperate safety operations I had to make ;-)
It was often for yesterday, no thanks, no please, no regrets. I took my package and started working as a freelance in different studios. I made all sort of works here and there... recording, editing, mixing, mastering, essentially for music & music for picture. Besides I've never stopped giving courses on digital audio, new audio formats for media, microphones, recorders, mixing desk, protools, sonic solutions, pyramix, fairlight etc etc...
After 6 years on my own, I decided to find some guys who would have the same desires for their professional life and skills I don't have, to build an efficient complementary audio team.
2010 we created 31dB in Paris which is an audio creation agency provided with brain, respect, careful attention & talented guys willing to make the best soundtrack they can.
What is important to me is that YOU have to be satisfied by my work. In other words your satisfaction is my top priority (no BS). I want you to have the soundtrack you want and I'll do everything I can to achieve this. My customer relation is a win-win one. I won't let you down unless you say GREAT !
Here is a short list of some fully satisfied clients I've been working with for the last few years as composer, sound designer, idents designer (audio logo), audio editor, music mixer, audio mastering engineer and even as teacher...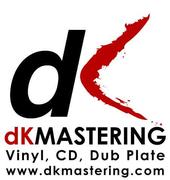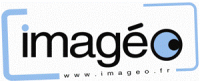 Please come back later to take a look at my past sound projects & music composition references.
If you have any questions, feel free to contact me