My favorite free virtual instruments for ProTools on Mac OS X
Hi everyone !
This article is dedicated to the free virtual instruments that I like and use with ProTools on Mac OS X and logically completes an article I've made few weeks ago on free RTAS plugins or Mac OS X ...

As I said before, please double check your system informations before you install anything. And re-read the Digidesign compatibility database...

The following list is not a complete one, and does not pretend to be the ultimate one, however, as a professional music composer & sound designer, it may give you some clues if you are new with this kind of things. Moreover, something I've learned after quite many years testing and playing with virtual instruments, you'll almost have to pay in order to play with usable & realistic acoustic sounds. But, free virtual instruments can sometimes be very very nice to use.

Here is my list, I hope you'll like it, if you find it useful please drop me a line and tell me what you think.
Submersible - Drumcore Free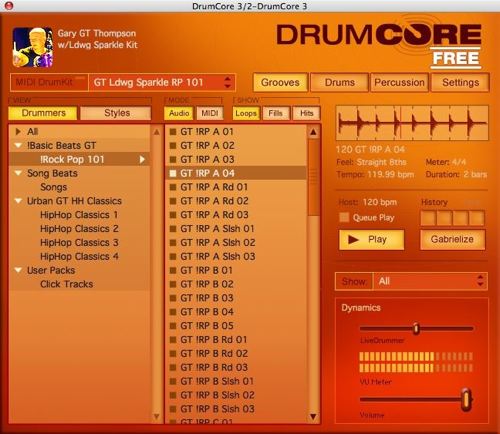 Drumcore free is a free drum sampler (and also a light version of the Drumcore plugin) that works with an audio loop collection and sampled drum kits with MIDI grooves. It can be a good start but won't be enough quite shortly, unfortunately...
Download it here




Native Instruments - Kore Player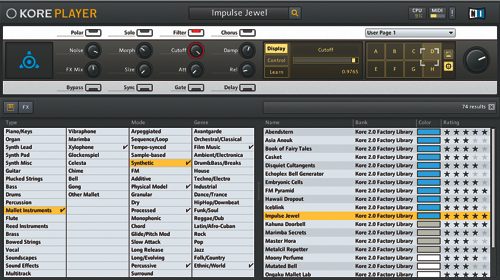 Kore Player is a free player for Native Instruments soundpacks, this free version contains some interesting sounds & free virtual instruments from various soundpacks.
Download it here.




UVI - WorkStation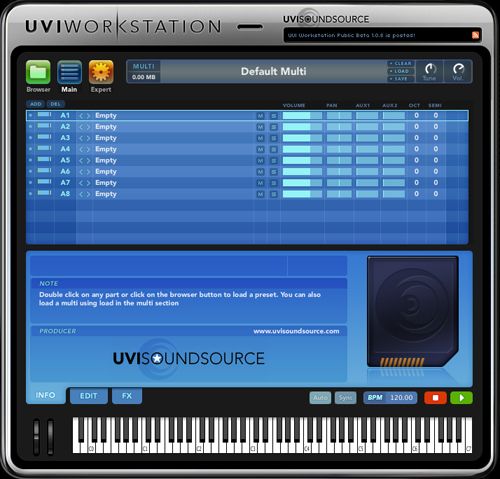 UVI WorkStation is very similar to Kore Player and contains a lot of sounds from their sound libraries, some are very nice, worth a try, really...
Download it.




XLN Audio - Addictive Drums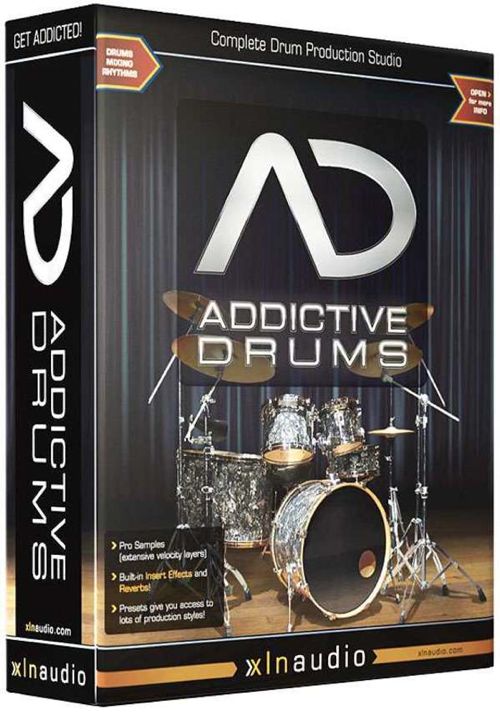 Another free acoustic drums, quite flexible and with good sound
Download it here.




Ohm Force - Symptohm:Melohman

A free substractive synthetizer with huge sound ! A must have !
Download it here.



4Front - Instruments Suite

A piano, an electric piano, a bass and a rhodes for free. Not very flexible but very useful.
Download it here.




Best Service - Titan Free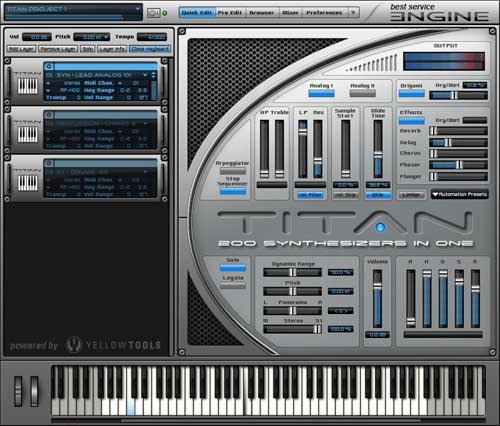 Titan is a free synthetizer with various sounds with very interesting stuff... need a try !
Download it here.




Digidesign - Structure Free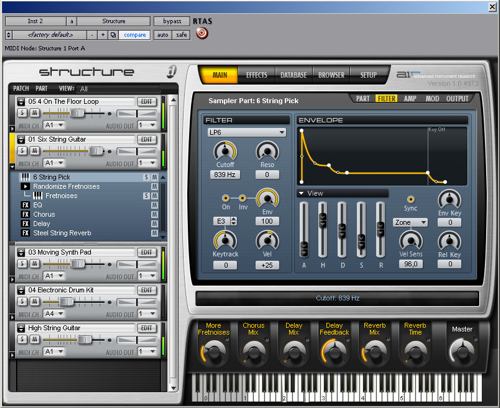 Structure is a free sample player for ProTools. It's one of my favorite free virtual instruments. really ! His best features are :
- a 885 MB starter sound library from A.I.R.**
- plays natively numerous sample file formats such as unencrypted SampleCell, Kontakt 1 and 2, and EXS24 sound libraries
- you can drag-and-drop Pro Tools regions into the sample player for easy custom sound creation
- there is an integrated file browser so you can find sound easily
- up to 4-channel multitimbral playback per Structure instance and 64-note polyphony
- Structure Free supports all common bit depths and sample rates — up to 24-bit, 192 kHz, stereo
- very easy to use and access to essential parameters
- and there is also an integrated REX player that allows you to play REX 1 and 2 files
Download it here.




Digidesign - Xpand!

Free Sample-Playback/Synthesis Workstation Built for songwriters, film composers, DJs, electronic musicians, music producers, and sound designers, Xpand! is a free sample-playback/synthesis plug-in that provides fast ways to access and manipulate thousands of high-quality sounds from within Pro Tools.

With its 1,000+ presets, multi-synthesis engine, sample playback, virtual tonewheels, and effects processing capabilities, Xpand! is a sonic powerhouse that enables you to craft anything from pristine-sounding acoustic instruments to complex synthesized soundscapes or loop-driven techno tracks.
Download it here.




Native Instruments - Kontakt Player

Kontakt Player is "light" version of his big brother Kontakt, in fact you can not edit sounds as you would. But it is a really valuable free virtual instrument to have in your musical arsenal because it is a very good sampler. You have then access to a lot of instruments in one. The free KONTAKT 4 PLAYER can be easily expanded with 3rd party KONTAKT PLAYER libraries and NI's own growing range of innovative KONTAKT Instruments. But you can't add your own sample librairies, so it's a big failure on that point. However once you've registered the NIs free libraries you can play a very nice E-piano, a grand Piano and some of free Kontakt libraries with nice instruments.
Download it here.


Check this page for updates later.


Peace.

Sam.

---
Return to Home ?

Go from Free Virtual Instruments to Music Production ?
---
---
---