Welcome on music-sound-lab.com !
Your music composition & sound design partner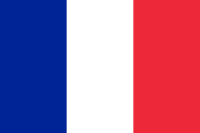 If you like sound techniques & music composition you've landed on the right site !
Hello, I'm really happy you are here. If you found me, you might be interested in music composition and/or sound design. Right ?
Good.
www.music-sound-lab.com or Sonic Big Bang is my personal website, mainly focused on my day to day job and passion... I bet you guessed... I love to compose music and create attractive soundscapes.
And that's all you'll find here !
My name is Samuel Métivier, I am a french composer and soundengineer. I would be delighted to help you with your sonic / musical needs, as weird or classic as they can be.
If you're interested in audio techniques or sound news, no problem,you're welcome on board, weither you are a complete newbie or sound veteran !  There's a lot to say about any related sound notion,audio post-production technique or about the latest virtual instrument for music composition.

And I'd like to share all that with you.
So what can I possibly do for you ?
I am specialised in music for picture, but I can work on almost any projects requiring custom music creation or sound design such as long & short film scores, TV commercials, documentaries, video game soundtracks, radio advertising,music for website, audio logo... (click here to see & listen my portfolio)
Sonic Big Bang is a music agency able to provide any of the following services depending on your needs :
- a wide variety of royalty free music in most popular genres,
- custom music composition from stingers to complete music movie theme,
- musical arrangement & music production,
- sound design / sound effects / soundscapes / sound sculture for websites or video games.
I'm really glad you're here. So take your time to visit and don't hesitate to get in touch to tell me what you think or anything that can make me improve this site.

No matter who you are, for you, I'll try to make this place as useful and valuable as I can.
So please be my guest, and enjoy your readings.
Sam.
Revised 23/01/2013.
Bookmark Sonic Big Bang for a further reading
Music composition & Sound design blog by Sonic Big Bang
Sound design & music composition blog ? everything is in the title... In other words it's a day to day news feeder about music creation and sound design process
Sonic Big Bang audio directory

This audio directory aims to regroup cool audio links on various topics just for your addiction ! A wide selection of books on many various topics from general audio theory to music composition, audio post production, sound design etc...
Wide books selection about various theme - online audio library

Music composition for any media ?

When do you need music composition ? What an original music can do for your business ?
All you've ever wanted to know about royalty free music without asking...
All about the royalty free music concept
All you need to know about music cue sheet, why you MUST fill it when your product is broacasted.
Some explanations about sound design
The foley artist another man in the shadow
Funny videos about sound design creation process
A page with some funny videos related to sound design that I like
Deeper in the music production process

Elementary notions about music production
My favorite free audio plugins for ProTools 10 on Mac OS X
A selective list of free audio plugins for ProTools 10 on Mac that worth to try
My favorite free virtual instruments for ProTools on Mac OS X
My list of free virtual instruments for ProTools 10 on Mac that I use & like

Audio logo the next step in marketing

Audio logo, sound branding and other sweet to your ears

Psychoacoustics for music composition

Benefits of understanding psychoacoustics in music composition.

Your audio techniques - Share your music composition and sound designknowledge

Share your most useful audio techniques - welcome in the musiccomposition and sound design 2.0 !
A free soundfont player for Mac OS X, yes you can !
How to install a free soundfont player on your mac & use it with your digital audio workstation (DAW).
How you can import soundfont in ProTools for free.
A short method to import soundfont in Protools on Mac OS X.
How to work & record in MS ? (Mid/Side)
A small article... Record in MS ? How to work in MS from a L/R signal ?
Pleeease make the free beats available longer...
Some free beats and sounds to download for music production.
My favorite links to download free soundfont.
Some valuable links to download free soundfont.
Want to download free Kontakt sounds ? You're at the right place !
My favorite links to download free Kontakt sounds.


Past music composition and sound design projects
Overview of my music composition and sound design projects

Contact Sonic Big Bang - your music composition and sound design partner.

This page contains a contact form to reach me at any time concerningthis site, music composition or sound design request.

Sitemap - Sonic Big Bang ! Your Music Composition and Sound Design Partner
Sitemap - explore the whole site in one click